Muere Roger Moore, el actor de James Bond y "El Santo"
Moore, que residía en ese país desde hacía varios años, falleció tras una corta batalla contra el cáncer, añadieron las fuentes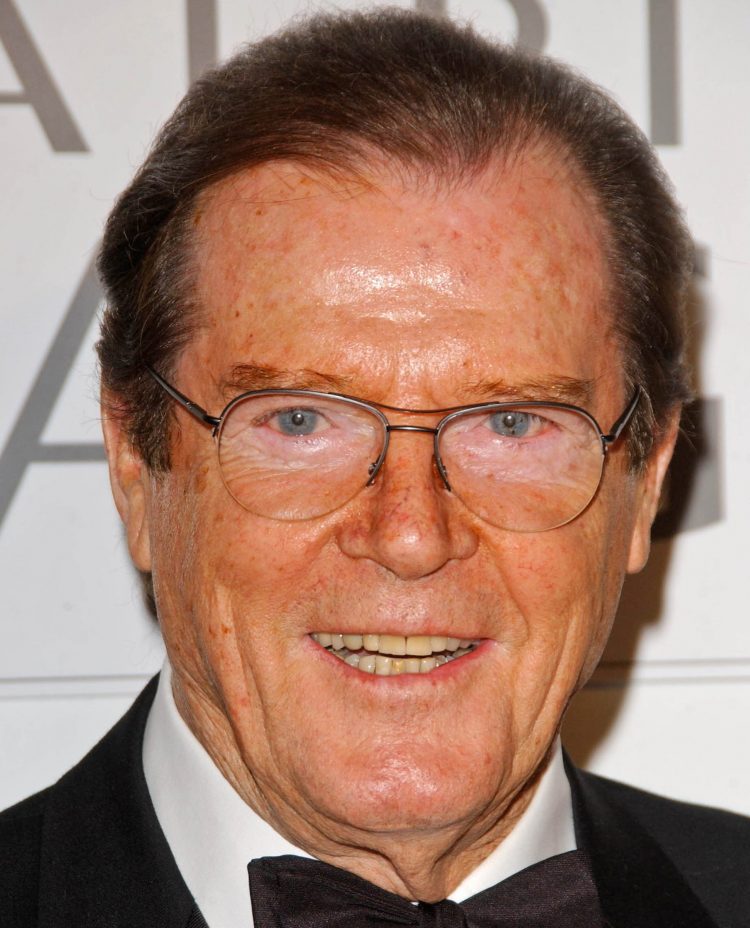 Nueva York-  El actor británico Roger Moore, famoso por su papel en las películas de James Bond y la serie "El Santo", murió hoy en Suiza a los 89 años, informó su familia.
Moore, que residía en ese país desde hacía varios años, falleció tras una corta batalla contra el cáncer, añadieron las fuentes.
A los 18 años, poco después del final de la Segunda Guerra Mundial, fue reclutado para el servicio militar. El 21 de septiembre de 1946, sirvió en el Royal Army Service Corps como subteniente. Después fue ascendido hasta capitán y estuvo destinado en Alemania Occidental.
Inmediatamente antes de su servicio militar, estudió durante dos cursos en la Royal Academy of Dramatic Art, que fueron pagados por el director de cine Brian Desmond Hurst, quien también lo incluyó como extra en su película Trottie True. Dejó la academia después de seis meses para buscar trabajo por cuenta ajena como actor. Con 17 años apareció como extra en la película César y Cleopatra (1945) como centurión. Trabajó después en el teatro y en la radio. Dio sus primeros pasos en Hollywood tras lo que se hizo popular a través de varias series televisivas de una gran audiencia (Ivanhoe, The Alaskans, Maverick, El santo (The Saint), Los persuasores, (The Persuaders).
Su carrera dio un giro de 180 grados tras reemplazar a Sean Connery en la serie de "James Bond 007": Vive y deja morir (G. Hamilton, 1973); El hombre de la pistola de oro (id. 1974), La espía que me amó (L. Gilbert, 1977), Moonraker (id., 1979); Sólo para sus ojos (For Your Eyes Only, John Glen, 1981 ), Octopussy (id., id. 1983), Panorama para matar (A View to Kill, id. 1985).
Paralelamente a esta imagen tan concreta, se especializa en el género de acción y se convierte en el actor preferido de Andrew McLaglen para Patos salvajes (1978), Rescate en el Mar del Norte(North Sea Hijack, 1979) y Lobos marinos (Sea Wolves, 1980). Sucedió a Audrey Hepburn como embajador de los actores de UNICEF, recaudando fondos para los niños necesitados.
En 1946, con 19 años de edad, contrajo matrimonio con una estudiante, compañera en la Royal Academy of Dramatic Art; la actriz y patinadora sobre hielo Doorn Van Steyn, que era seis años mayor que él. En 1952, conoció a la cantante galesa Dorothy Squires, que era 13 años mayor que él, y se divorció de Van Steyn al año siguiente. Se casaron en Nueva York. Squires sufrió una serie de abortos involuntarios durante su matrimonio. En 1961, durante el rodaje en Italia de The Rape of the Sabine Women, Moore conoció a la actriz italiana Luisa Mattioli. Squires se negó a aceptar su separación, y demandó a Moore por pérdida de derechos conyugales, pero su marido negó la orden de la corte para volver con Squires en 28 días. Moore y Mattioli vivieron juntos hasta 1969, cuando Squires finalmente concedió el divorcio, después de estar separados durante siete años. En el matrimonio con Mattioli se celebró en abril de 1969 en el Salón de Caxton en Westminster, Londres. Tuvieron tres hijos: Deborah, Geoffrey y Christian.Moore declaró haber sido un cobarde cuando se separó tras 33 años de matrimonio de su esposa Luisa Mattioli, la madre de sus tres hijos, para vivir con su compañera sentimental, Kristina Tholstrup, a la que llama cariñosamente 'Lady Kristina' con la que se casó en una discreta ceremonia celebrada en Dinamarca.Mattioli se negó a conceder el divorcio Moore hasta 2000, cuando se acordó un acuerdo por 10 millones de libras.
Filmografía
2013 The Saint
2011 A Princess for Christmas
2010 Cats & Dogs: The Revenge of Kitty Galore
2002 Boat Trip
2002 Crime Scene
2002 Alias
2001 The Enemy
1999 The Dream Team
1998 Spice World
1996 The Quest
1995 The Man Who Wouldn't Die [TV]
1992 Bed and Breakfast
1991 Feuer, Eis & Dynamittor
1990 Bullseye!
1988 The Magic Snowman
1985 A View to a Kill
1984 The Naked Face
1983 The Curse of the Pink Panther
1983 Octopussy
1981 The Sea Wolves
1981 The Cannonball Run
1981 For Your Eyes Only
1980 Five Miles to Midnight [TV]
1980 Sunday Lovers
1980 Ffolkes
1979 Moonraker
1979 The Golden Raiders
1979 Escape to Athena
1978 The Wild Geese
1977 Persuaders, 4
1977 The Spy Who Loved Me
1977 The Switch [TV]
1976 The London Conspiracy [TV]
1976 Sporting Chance [TV]
1976 Shout at the Devil
1976 Gli Esecutori
1976 Mission: Monte Carlo [TV]
1976 Sherlock Holmes in New York [TV]
1976 Persuaders: London Conspiracy
1975 Overture [TV]
1975 Persuaders, 1
1975 That Lucky Touch
1974 Persuaders, 3
1974 The Man with the Golden Gun
1974 Gold
1973 Live and Let Die
1969 Crossplot
1963 The Saint (TV )
1961 Il Ratto delle Sabine
1961 Gold of the Seven Saints
1960 The Sins of Rachel Cade
1959 The Miracle
1958 Maverick (TV)
1955 Interrupted Melody
1955 The King's Thief
1955 Diane
1954 The Last Time I Saw Paris
1953 Scandal at Scourie
1953 Dangerous When Wet
1953 Pickup on South Street
1952 The Clown
1952 Meet Me at the Fair
1952 Stars and Stripes Forever
1952 Monkey Business
1951 The Strip
1951 Too Young to Kiss
1951 As Young As You Feel
1951 Let's Make It Legal
1951 It's a Big Country
1950 Key to the City
1950 Father of the Bride
1950 The Duchess of Idaho
1949 Act of Violence
1949 The Gay Lady
1949 Whirlpool
1949 Francis
1949 The Barkleys of Broadway
1949 Paper Orchid
1949 East Side, West Side
1949 The Gal Who Took the West
1948 The Fuller Brush Man
1948 Homecoming
1948 Luxury Liner
1948 Showtime
1948 State of the Union
1948 Piccadilly Incident
1948 A Southern Yankee
1945 Vacation from Marriage
1944 Meet the People
1943 Girl Crazy
1942 Panama Hattie
1941 Shadow of the Thin Man
1939 Thunder Afloat
1938 The First Hundred Years
1938 Of Human Hearts
1937 Double Wedding